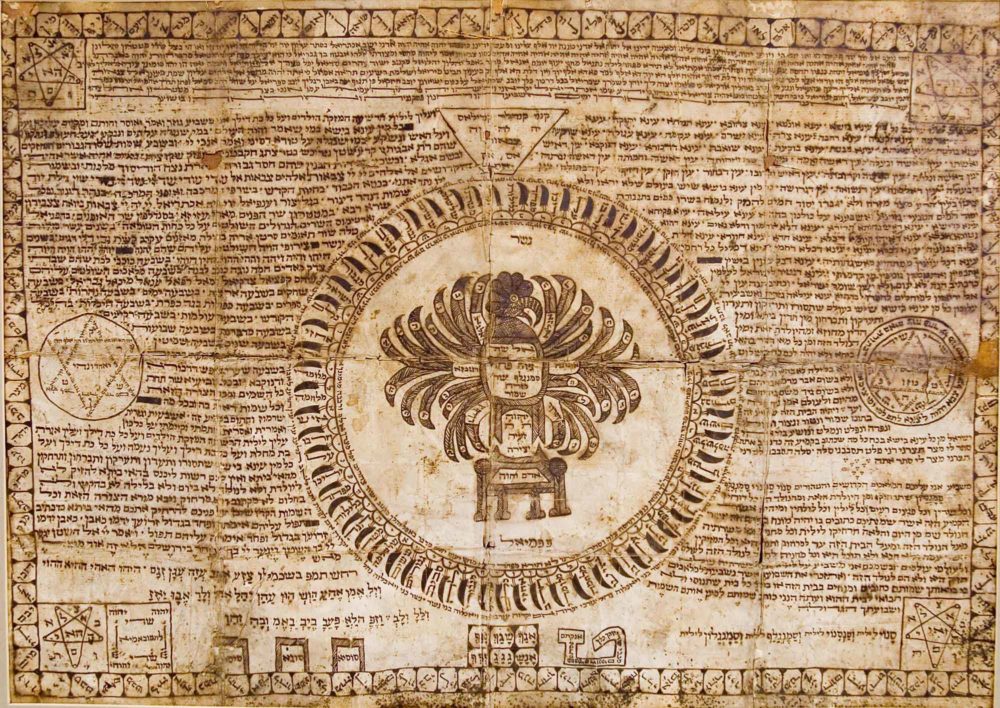 PAST EXHIBITION
Global India: Kerala, Israel, Berkeley
Case Study No. 4
On View:
Sep 10, 2013 - Jun 27, 2014
Location:
The Magnes Collection of Jewish Art and Life
2121 Allston Way | Berkeley , CA
The Magnes
Gallery Hours:
Tuesday-Friday, 11am-4pm
Global India: Kerala, Israel, Berkeley unveils the extensive holdings of The Magnes Collection of Jewish Art and Life documenting the history of the Jewish community in Kerala, South India. The exhibition includes over one hundred individual items, many of which were never catalogued before.
Thanks to a dynamic collecting campaign in the 1960s and 70s, The Magnes has become one of the world's most extensive repositories of materials about the Jews of Southern India, taking on an important role in the preservation of their culture alongside the historic Jewish sites in Kerala, as well as national and private collections in Israel, where most of the Kerala Jews settled after the founding of the State in 1948.
The Magnes Collection includes hundreds of ritual objects, textiles, photographs, archival records, Hebrew books, and manuscripts, including liturgical texts, illustrated ketubbot (Jewish marriage contracts) and amulets, in Hebrew, Aramaic, Malayalam, Judeo-Spanish, and English.
click on the image below to view a slideshow of exhibition images
These materials constitute an invaluable source of information on the Kerala Jewish community, one of the oldest in the world, and its deep connections with India's society and cultures and with the global Jewish Diaspora, across India, the Middle East, and Europe. Among the most notable items on display are the Torah Ark from the Tekkumbhagam synagogue in Mattancherry, Kochi, an extremely rare amulet on parchment, designed to protect women in childbirth and newborn children, and the diaries of A.B. Salem, who provide a vivid account of Jewish life in Kochi throughout the 20th century.
This exhibition is the culmination of years of curatorial work devoted to assessing and documenting the holdings of The Magnes, conducted in collaboration with experts in Israel and the US. It also inaugurates a new season of research, engaging the scholarly community at UC Berkeley and beyond, and intersecting Jewish and Asian Studies.
–Francesco Spagnolo, Curator
---
Presented by the Commonwealth Club of California on August 5, 2020, Francesco Spagnolo Ph.D., Curator, The Magnes Collection of Jewish Art and Life, University of California Berkeley; Samson Koletkar, The World's Only Indian Jewish StandUp Comedian; Matan Zamir, Deputy Consul General for Israel for the Pacific Northwest; and moderator Soma Chatterjee, Member, Silicon Valley Interfaith Council, discuss ties between Israel, India, and Berkeley by examining Indian-Jewish artifacts from The Magnes Collection.
---
Global India: Kerala, Israel, Berkeley (2013) Exhibition Catalog by The Magnes Collection of Jewish Art and Life
Visiting Scholar:
Emerita Professor Barbara Johnson (Ithaca College)
Registrar:
Julie Franklin
Video Editing:
Gary Handman
Exhibition Design:
Gordon Chun Design
Special Thanks:
Dr. Shalva Weil (The Hebrew University of Jerusalem), Prof. Yuval Harari (Ben Gurion University), Marian Sofaer (Palo Alto), Jay Waronker (Atlanta), Sippora (Venus) Lane (Israel), Hoor Japhet (Israel), Samuel E. Koder (Israel), and Orna Eliyahu-Oron (Seattle).
Printed Catalog
Exhibition Catalog on Scribd.com
Installation Images
Labels Curatorial Description
Exhibition opening panel on Scribd.com
Web Resources
Digital Exhibition Catalog on Flickr.com
Related Programs & Events
"India, Israel, and Berkeley" at the Commonwealth Club of San Francisco