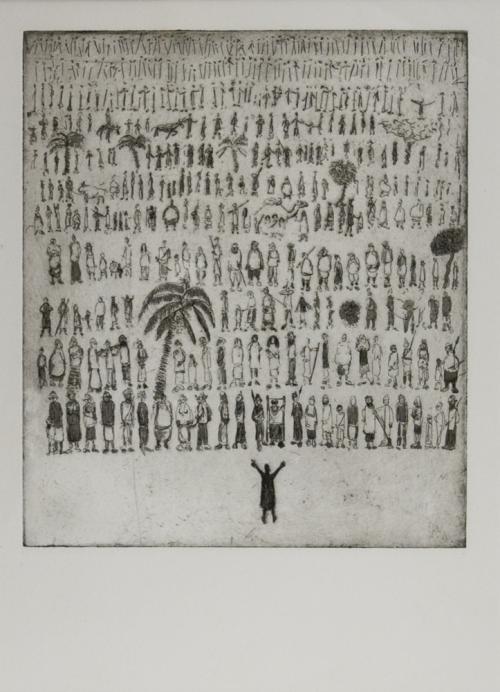 PAST EXHIBITION
Larger Than Life: Jonah and the Fish | Maftir Yonah by Mordechai Beck and David Moss
On View:
Aug 27, 2015 - Dec 18, 2015
Location:
The Magnes Collection of Jewish Art and Life
2121 Allston Way | Berkeley , CA
The Magnes
Gallery Hours:
Every week, Tuesday-Friday, 11am-4pm, during the UC Berkeley Fall and Spring Semesters.
The Book of Jonah is the only prophetic book of the Hebrew Bible read in its entirety in the synagogue. Recited during the Afternoon Service on Yom Kippur, the Day of Atonement, Jonah's story addresses the relationship between man and God, destiny and free will, prayer and salvation.
Maftir Yonah (1992), an artist book by Mordechai Beck and David Moss, reinterprets this narrative with etchings, aquatints, a wooden box, a fish net, and a representation of the giant fish that is equally comforting and uncanny.