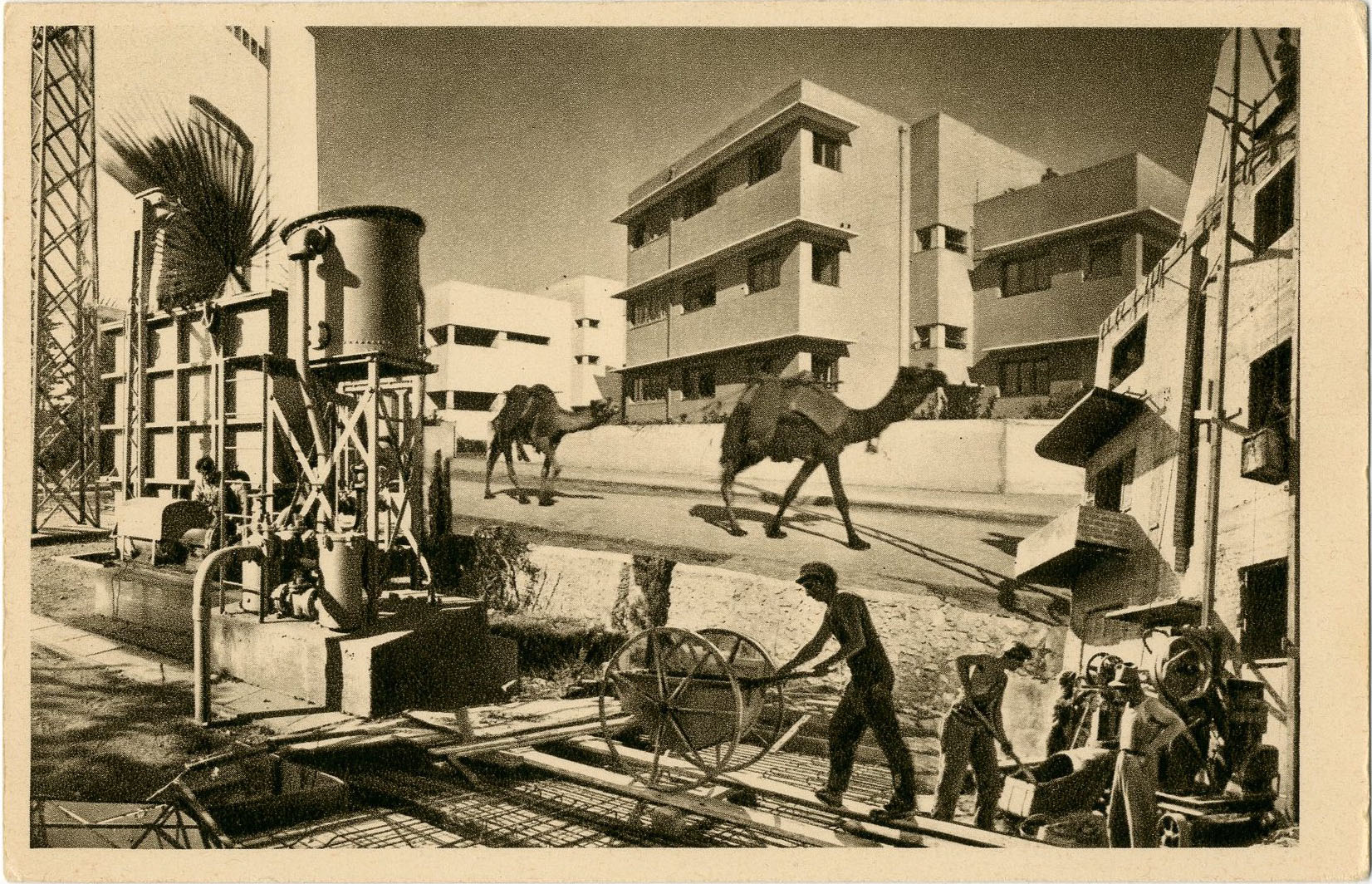 PAST EXHIBITION
Project "Holy Land": Yaakov Benor-Kalter's Photographs of British Mandate Palestine, 1923-1940
On View:
Aug 28, 2018 - Jun 28, 2019
Location:
The Magnes Collection of Jewish Life and Art
2121 Allston Way | Berkeley , CA
The Magnes
Gallery Hours:
Every week, Tuesday-Friday, 11am-4pm, during the UC Berkeley Fall and Spring Semesters.
For nearly two decades, Yaakov (Jacob) Benor-Kalter (1897-1969) traversed the Old City of Jerusalem, documenting renowned historical monuments, ambiguous subjects in familiar alleyways, and scores of "new Jews" building a new homeland. Benor-Kalter's photographs smoothly oscillate between two worlds, and two Holy Lands, with one lens.
After immigrating from Poland to the British Mandate of Palestine, Benor-Kalter soon found work as a photographer and graphic designer, employed by both the British government and several Zionist organizations. His photographs, taken between 1923 and 1940, established a new visual record, providing a romanticized glimpse into the British colonial endeavor while offering a contemporary view of the plans to create a modern Jewish State in the region.
This exhibition presents a complete photograph portfolio and a selection of postcards featuring some of Benor-Kalter's most captivating images.

Click on the image above to view exhibition images on Flickr.com
Curator:
Zoe Lewin
Curatorial team:
Francesco Spagnolo and Shir Gal Kochavi
Undergraduate Curatorial Assistant:
Anna Tseselsky (URAP)
Registrar:
Julie Franklin
Preparator:
Ernest Jolly
Marketing and Publicity:
Lisa Davis
Design:
Chun Designs
Press Release Web Resources External Links
Major funding ($100,000+) for The Magnes Collection comes from Karen and Franklin Dabby, the Walter & Elise Haas Fund, the Helzel Family Foundation, the Koret Foundation, Peachy and Mark (Z'l) Levy, Magnes Leadership Circle, Magnes Museum Foundation, the Office of the Chancellor at the University of California, Berkeley, Barbro and Bernard Osher, and Taube Philanthropies.
Research for this project was made possible in part by funds and resources provided by the Undergraduate Research Apprentice Program (URAP) and by Digital Humanities at the University of California, Berkeley.